Regular price
Sale price
$12.00 USD
Unit price
per
Sale
Sold out
Facial Detox Bar - Handmade in small batches. The bottom of the bar is exfoliating & the top is smooth & lathering. 
Experience the ultimate facial cleansing with our all-natural Facial Detox Bar. It gently cleanses, removes impurities, and balances moisture levels. The blend of ingredients, including Kaolin Clay and Bentonite Clay to exfoliate and absorb excess oil, while Glycerin and Jojoba Oil provide hydration and improve skin elasticity. Avocado Oil nourishes, promotes collagen production, and enhances skin texture. Suitable for all skin types, our fragrance-free soap bar delivers a luxurious and gentle cleansing experience for a fresh, rejuvenated complexion.
Ingredients

Sodium Cocoyl Isethionete, Propylene Glycol, Glycerol Stearate, Aqua, Vegetable Glycerin, Kaolin Clay, Bentonite Clay, Grapeseed Oil, Jojoba Oil, Jojoba Beads, Avocado Oil
How To Use

Wet your face: Splash your face with warm water to dampen the skin. This will help prepare it for cleansing.
Lather the soap: Take the soap bar and rub it gently between your hands or directly on your face to create a lather. Ensure that the soap is evenly distributed.
Apply to your face: Using your fingertips or a gentle facial cleansing brush, apply the lathered soap to your face in gentle, circular motions. Focus on areas prone to oiliness, dirt, or makeup residue, such as the forehead, nose, and chin.
Massage the skin: Use your fingertips to massage the soap into your skin for about 30 seconds to a minute. This helps the ingredients penetrate and cleanse the pores effectively.
Rinse thoroughly: Once you have thoroughly massaged the soap into your skin, rinse your face with lukewarm water. Make sure to remove all traces of the soap from your skin, as any residue left behind can potentially cause dryness or irritation.
Pat dry: Gently pat your face dry with a clean towel. Avoid rubbing your skin, as it can lead to irritation.
Follow with skincare routine: After using the facial soap, it's essential to follow up with a moisturizer or any other skincare products you typically use, such as toner, serum, or sunscreen. This will help hydrate and protect your skin.
Store properly: After use, make sure to store the soap bar in a dry area to prevent it from sitting in water. This will help prolong its shelf life and maintain its effectiveness.
Share
View full details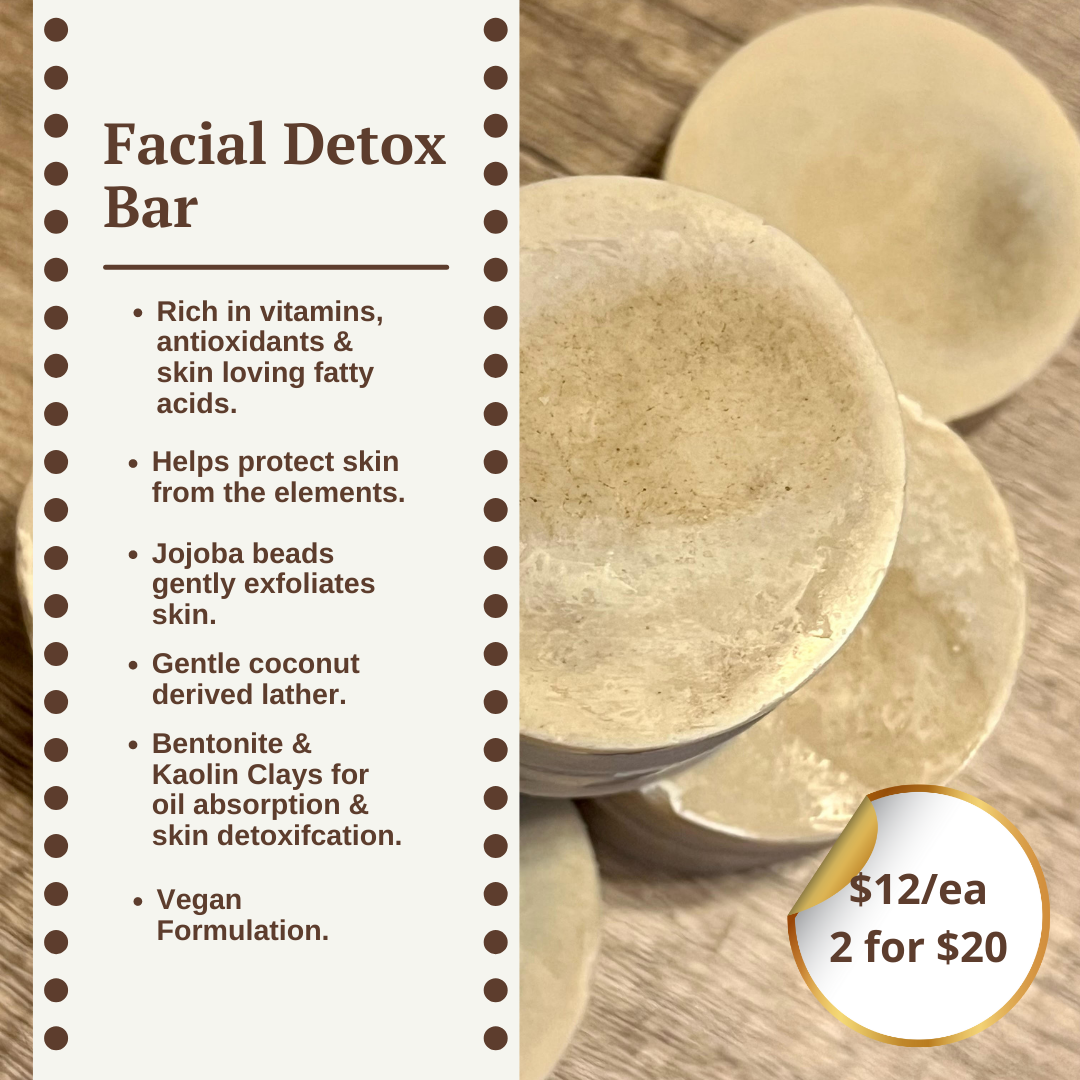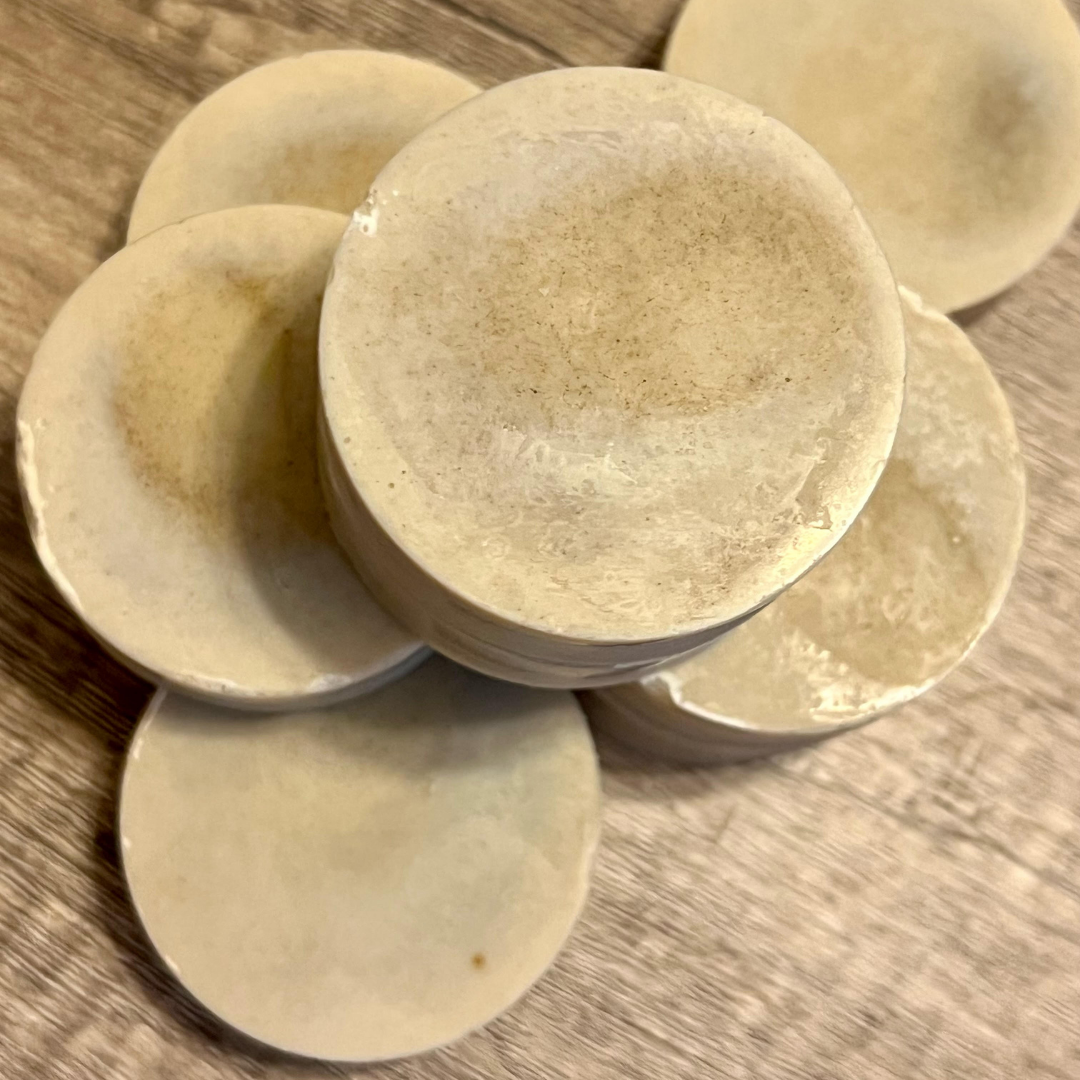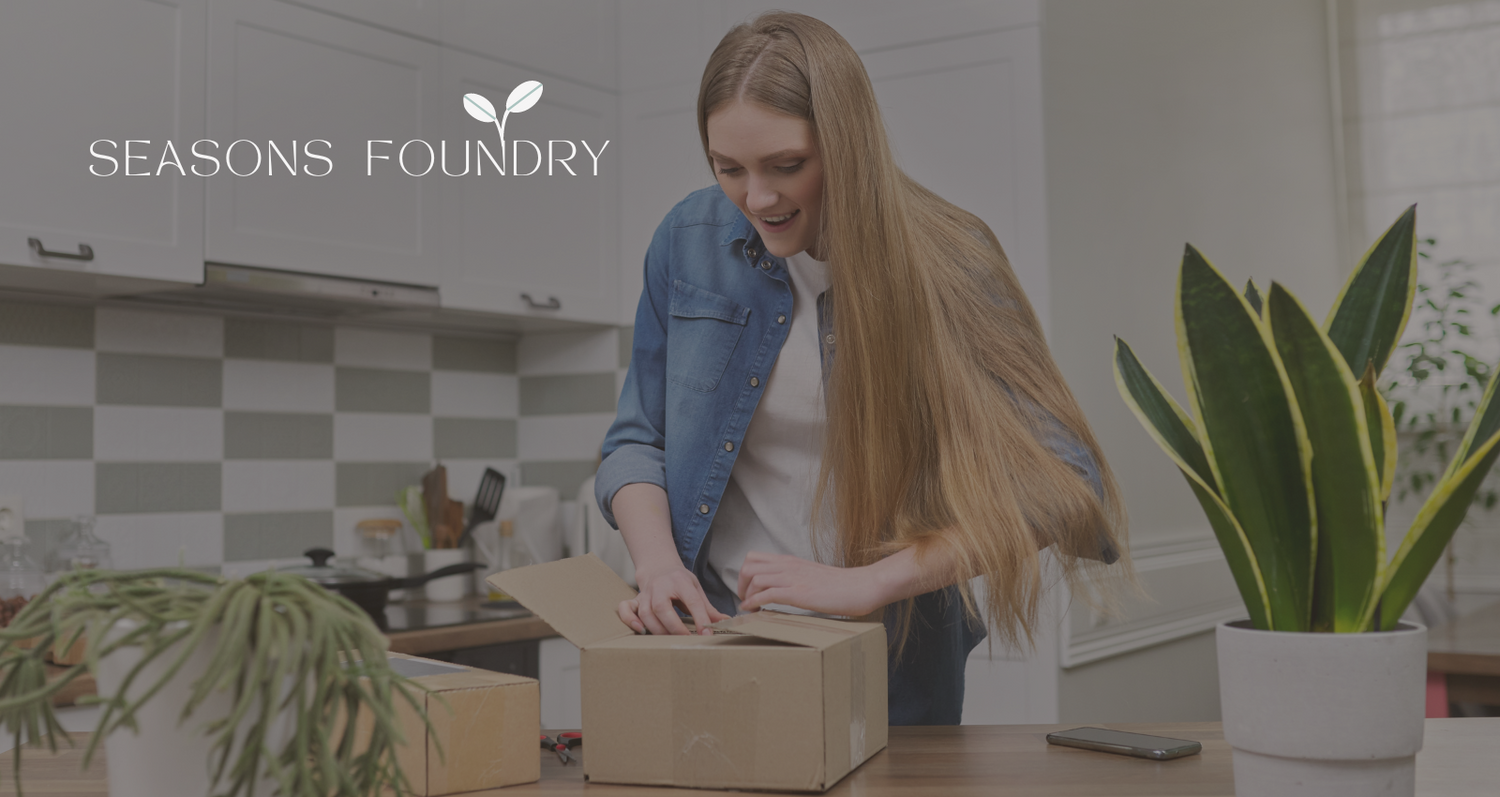 News & Updates
Follow us updates and exciting product releases! You can find Seasons Foundry on Facebook & Instagram.
30 Day Guarantee

If you are unhappy with your product, simply message hello@seasonsfoundry.com to start the return process.